Linda Wellbrock, founder and CEO of Leading Women Entrepreneurs, has worked to raise the visibility of women business leaders for more than nine years, regularly hosting networking events, recognition ceremonies, global retreats and more.
Now, Wellbrock said it would be her life's gift to also provide the benefits of meditation to the busy professionals she works with in New Jersey and New York every day.
"This is an opportunity for us to revolutionize both our personal and professional lives through energy work," she said.
Inspired by Sara Yardeni, an integrative healer in New York, Leading Women Entrepreneurs' new Health and Wealth series will now provide monthly events designed to empower and transform.
Wellbrock said she first partnered with Yardeni, creator of the Soul Signature Wellness and Empowerment Training and Certification, at Leading Women Entrepreneurs' first annual Force for Change conference for women.
"My life was completely changed," Wellbrock said.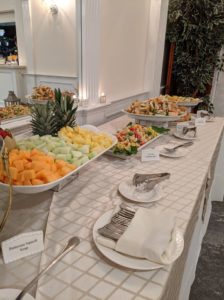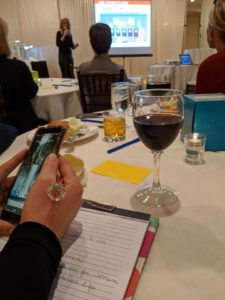 Born in Israel and a long-time practitioner of Kabbalah, Yardeni also began studying a Korean methodology rooted in the Tao philosophy nearly a decade ago. In 2017, she became a Dahn Master certified by the Body and Brain Institute and received her black belt in Dahn Mu Do, or healing martial arts, in 2018.
"I started on this path when I was 16 because I wanted to better understand life, to know why I'm here and how to work my energy while connecting with the divine," Yardeni said. "But as a mother of five, this practice has taught me how to better master my emotions and thoughts."
Additionally, Yardeni began studying and practicing the ThetaHealing modality in 2014, a technique which uses the theta brainwave to help heal the subconscious mind.
Yardeni now weaves together ancient wisdom, energy movement and guided meditation to help participants elevate their consciousness and enhance their positive energy.
"This is not about religion," she said. "This is about the birthright that everyone has to be happy and fulfilled."
All humans require the nurturing of their physical, energy and spiritual bodies in order to be whole, Yardeni said.
"And what is in our minds, our body already knows," she said. "So many times we try not to think about it because we have other things to deal with, but that doesn't work. The body keeps the score.
"So, we want to awaken our mind-body-soul connection to elevate our consciousness, because it is possible to change from within to feel better."

Relationships, while often the source of spiritual growth and transformation, can often cause severe emotional and physical stress, Yardeni said.
"We have relationships from the moment we are born, with life itself, with ourselves, with the people who brought us into this world and with the world itself," she said. "But when a relationship ends or changes, where is this energy stored, even when that person is no longer in our life? It's not gone – it does something.
"It creates patterns that we then experience in other relationships."
Because thoughts and feelings often act as magnetic fields, Yardeni said, we draw into our lives people and experiences based on our current state of mind.
"And there are beliefs now deeply rooted within you that are ready to be released and removed," she said.
Research suggests that more than 95 percent of our reality is a result of the subconscious mind, Yardeni said. By focusing on the mind-body connection, positive learnings from each past relationship can be extracted and retained while negative beliefs, stemming even from childhood experiences, genetics, ancestral history and group consciousness, can be eradicated.
"We can enter a space within ourselves to discover which beliefs are creating the scripts that then create the experiences in our lives," Yardeni said. "If we like the script, we can keep it. If we don't, we can change it."
Through guided meditation and energy awareness, Yardeni teaches participants to recognize how their body responds to various beliefs, such as "My heart is broken" or "I only feel powerful when alone."
"How many of you feel that you've learned your life's lessons the hard way?" Yardeni said. "Are you done learning this way? We can instead, from now on, learn life's lessons with ease, love and joy."
Sarah works with participants to create new, positive energy that stimulates more productive and optimistic beliefs. This includes body energy work, a choreographed and comprehensive series of movements including body tapping, stretching, shaking, deep breathing and positive vocalizations that generate heat and tangible vibrations throughout the body.
"When our relationships go well, we feel great and strong because our energy is flowing, but when we are hurt, the thymus gland, responsible for producing the cells that fight infection, immediately is affected and we become more susceptible to disease and depression," Yardeni said. "Located behind the heart, we become closed off and stagnant, and the energy can no longer flow with ease."
The body energy work is designed to nurture a new state of consciousness.
"We want to start to send vibrations out that there is a new person with a healed and open heart, so that new experiences and new people can start to enter your life," Yardeni said. "You are worthy of healing and of an interesting life without drama and chaos; you can be powerful, happy and in control of your life while also helping and attracting others; and you can connect with yourself and with others without pain through creative and divine energy."

Yardeni and Wellbrock will host a global retreat to Israel in June to visit the healing and empowerment centers of the world while also exploring entrepreneurial innovations.
The next Health and Wealth series event, The Art of Negotiation, will take place on March 19 in Summit. More information about the series can be found at www.lweworld.com/events.
Wellbrock also has partnered with women business leaders in New Jersey to create the VIP Exchange Accelerator, bringing top-level executives and professionals ideal prospects and business leads. The launch will be held on February 25 at the Summit Grant Hotel in Summit from 6:30-9:00pm. Visit www.thevipexchange.com for more information.